A cupholder for your computer
Michael Geary | Mon, 2004-10-11 15:06
category
I've never bought anything from Cyberguys, but the catalogs they keep sending me are so entertaining I'll have to.
My favorite item in their new catalog is this combination cigarette lighter and cupholder that fits in a 5.25 inch drive bay: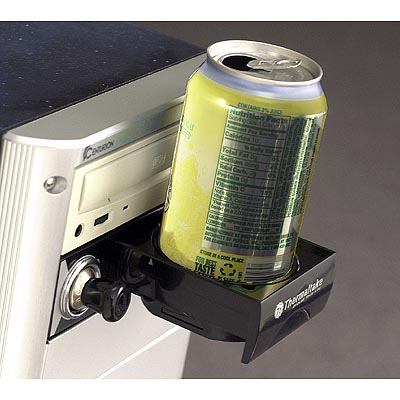 Take the soda can out before you eject that CD!
Smoke getting on your display? No problem, use one of these stuffed animals with microfiber tummies: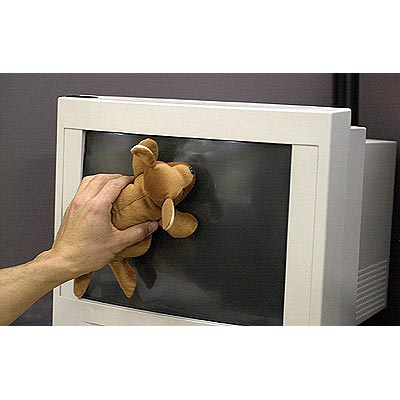 For your car, here's an MP3 player with a USB socket on one end and a cigarette lighter plug on the other: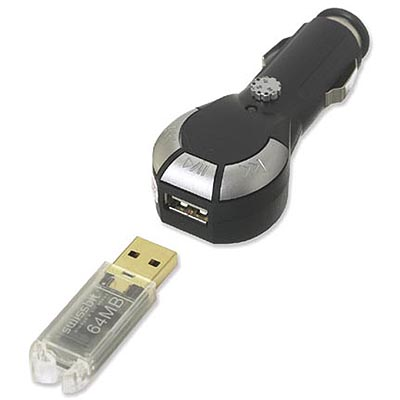 Plug a USB flash drive with your music into the MP3 player, the player into your car's cigarette lighter outlet, and you're on the air (literally—it broadcasts to your car's FM radio).
That USB drive in the picture comes from this Swiss Army knife: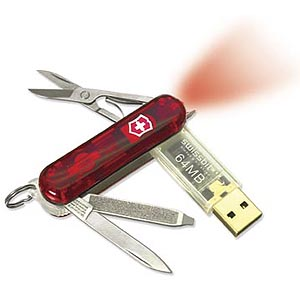 And here's the niftiest little flashlight I've seen: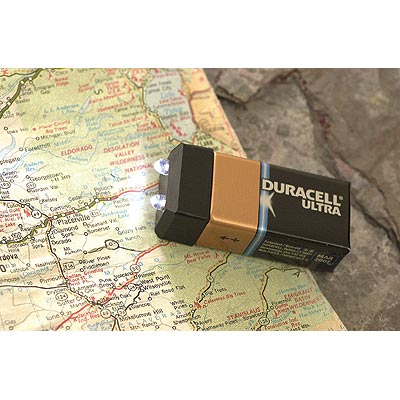 Cyberguys has a bunch of more practical geek stuff too, but I get a kick out of these oddball items they manage to find.
(Updated 1/17/2005 to fix broken links)